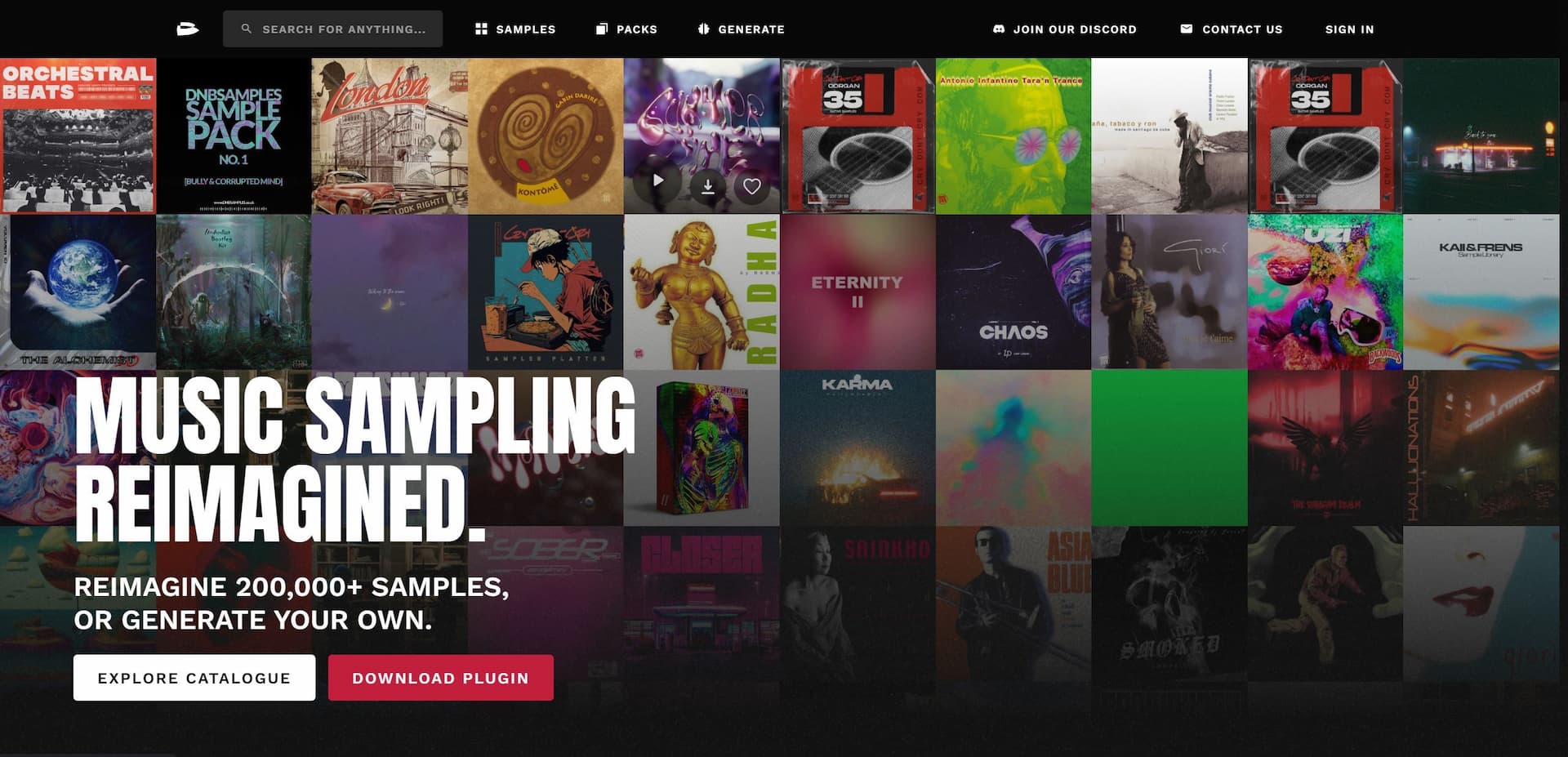 What is TwoShot?
This product offers an extensive collection of more than 200,000 samples obtained from independent creators and music labels, encompassing a wide range of genres and styles.
Tags
Last month visits
15.1K
TwoShot Features
TwoShot is an innovative AI tool that sets a new standard for music sampling. It offers a vast collection consisting of more than 200,000 samples contributed by both independent creators and established music labels, providing musicians, producers, and creators with an unparalleled resource to enhance their music production.
Key Features and Benefits:
Diverse Sample Library: Gain access to a wide variety of samples covering different genres, including old-school chops, 808 one-shots, hyper-pop melodies, and more.
AI Sample Generation: Harness the power of cutting-edge AI Sample Generation to bring your creative ideas to life. Simply provide instructions like "fast drum & bass jungle-style drum loop" or "layered flutes inspired by nature," and witness the AI effortlessly generate the desired samples.
Infinite Creative Possibilities: Combine the extensive sample library with AI-generated samples to unlock limitless creative possibilities in music production, catering to diverse musical tastes and preferences.
Versatile Instrumentation: Whether you're searching for specific instruments like trumpets or exploring various genres and styles, TwoShot offers a diverse selection to meet your needs.
User-Friendly Experience: TwoShot provides an intuitive and streamlined user experience, ensuring that musicians and creators can easily find inspiration and incorporate it into their projects.
Efficient Integration: Seamlessly integrate TwoShot into your existing workflow through its plugin, enhancing your music production process with ease.
User Benefits:
Enhanced Creativity: Access to a wide range of samples and AI-generated creations empowers users to experiment and push creative boundaries.
Time Efficiency: The AI Sample Generation feature eliminates the need for manual sample creation, saving time and effort in the production process.
Versatility: Cater to various musical styles and preferences with a comprehensive sample collection that covers diverse genres and moods.
Ease of Use: TwoShot's user-friendly interface and AI capabilities simplify the process of finding and creating samples, regardless of skill level.
Inspiration on Demand: Instantly find inspiration for your music projects by exploring the vast sample library and generating custom samples.
Summary:
TwoShot is an innovative AI tool that revolutionizes music sampling. With a vast library of over 200,000 samples and the groundbreaking AI Sample Generation feature, TwoShot empowers musicians and creators to explore new creative horizons in music production. Its diverse range of samples, seamless integration capabilities, and user-friendly interface make it a go-to resource for those seeking inspiration, efficiency, and musical innovation.
Added on August 21 2023