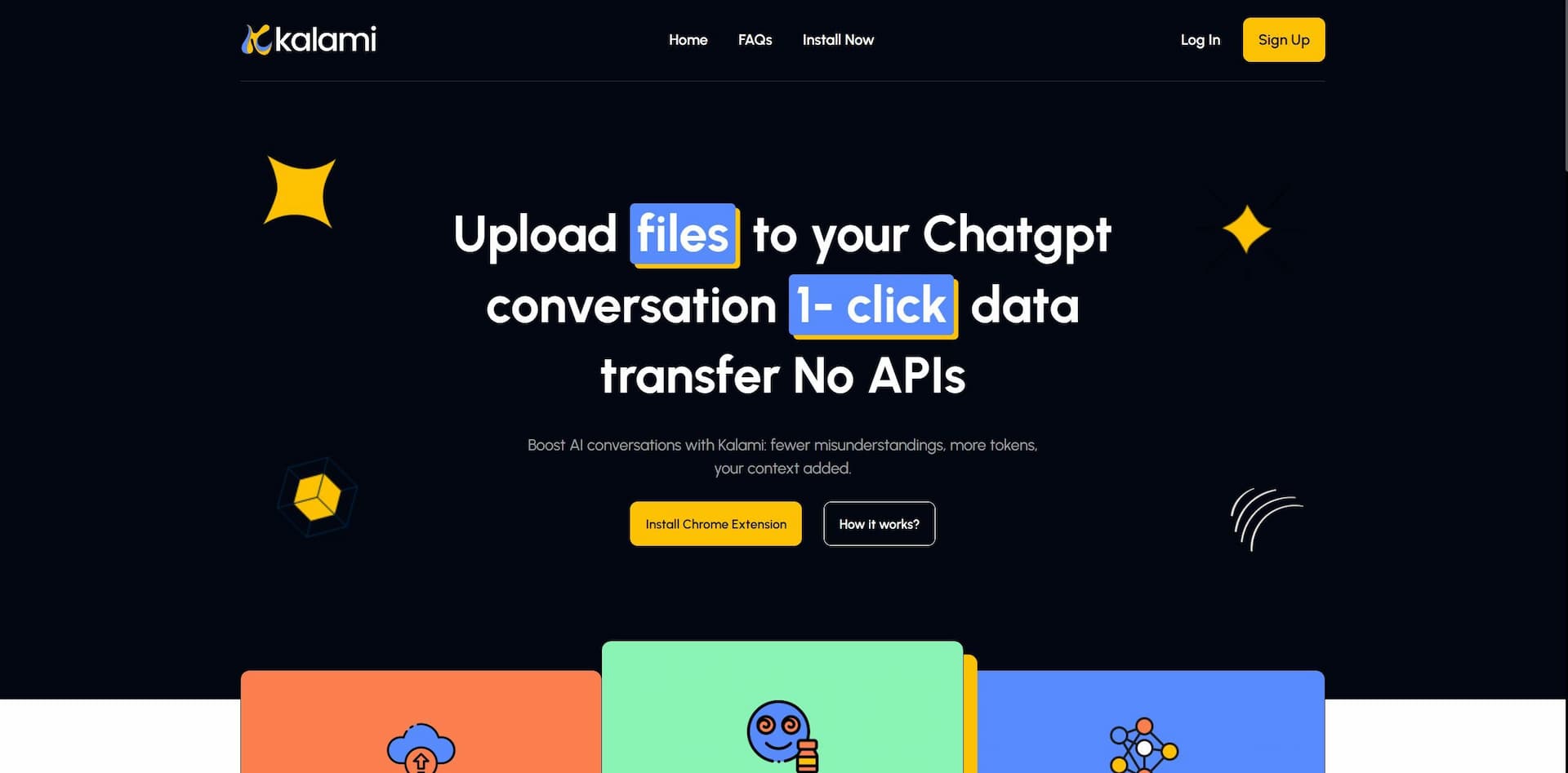 What is Kalami?
Enhance and personalize your interaction with OpenAI's GPT-4 by uploading contextual data, resulting in more relevant and improved responses.
Tags
Last month visits
<5K
Kalami Features
Kalami is an intuitive application that has been carefully designed to enable unique and personalized interactions with OpenAI's GPT-4. This innovative tool introduces a new approach to enhancing AI conversations by allowing users to upload their own data. By incorporating contextual understanding from user-provided data, Kalami empowers AI conversations with increased relevance and awareness of context.
Key Features:
Contextual data infusion: Improve AI conversations by uploading personal data to provide enriched context.
File type flexibility: Supports various file types such as text files, CSV files, and even PDFs for integrating diverse data.
Seamless contextualization: Integrates web URLs and text content to make comprehensive use of context.
User-centric design: User-friendly interface accessible to a wide range of users.
Applications diversity: Suitable for research, data analysis, content creation, education, and more.
Security and privacy: Strict protocols ensure the confidentiality of user data.
Continuous improvement: Evolves through user data contribution and regular updates.
Use Cases:
Research and data analysis: Enhance data-driven insights and analysis with AI conversations that are rich in context.
Content creation and education: Foster personalized interactions to improve the quality of content and educational experiences.
Software development and customer service: Utilize AI-driven insights for development and optimize interactions in customer support.
Kalami represents a significant gateway to a new dimension of AI interactions, where user context seamlessly integrates with AI capabilities. By embracing user-provided data, Kalami paves the way for AI conversations that are not only relevant but deeply contextual and truly insightful.
Added on August 10 2023