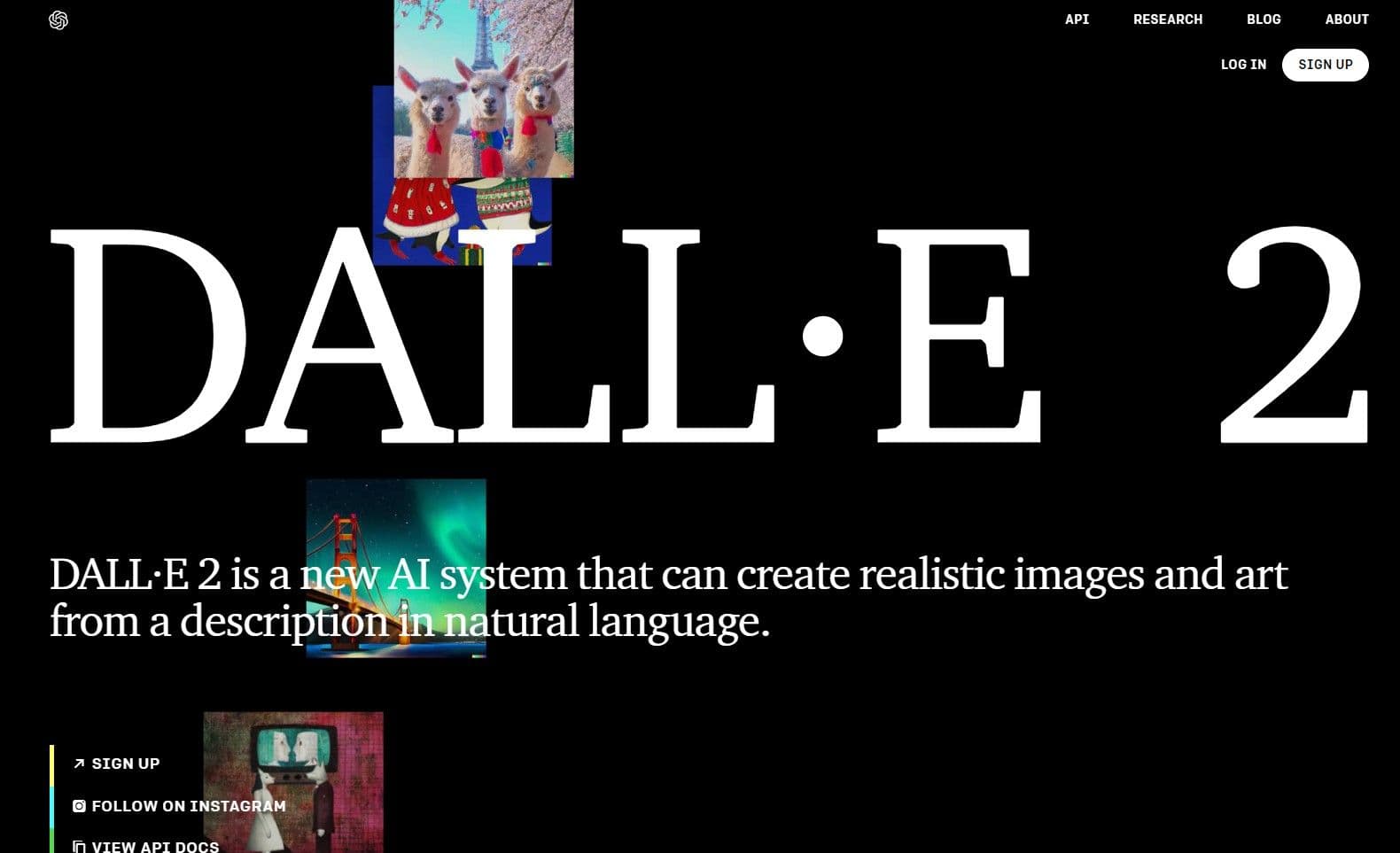 What is DallE-2?
Generate lifelike visuals using written language, merging ideas and aesthetics.
Tags
Last month visits
1.7B
DALL·E 2 Overview
DALL·E 2 is an AI system developed by OpenAI that can create realistic images and art from a description in natural language. It's an advanced version of the original DALL·E, generating more realistic and accurate images with 4x greater resolution.
DALL·E 2 Features
Image Generation: DALL·E 2 can create original, realistic images and art from a text description.
Outpainting: It can extend the content of an image beyond its original boundary.
Inpainting: It can fill in missing parts of an image.
Variations: It can generate multiple variations of an image based on the same description.
Combination of Concepts: It can combine different concepts, attributes, and styles.
DALL·E 2 Use Cases
DALL·E 2 can be used to create unique and personalized images for branding and social media content creation.
It can also be used to generate images for vision boards, invitations, flyers, and more.
Companies like Mattel have used DALL·E 2 for inspiration in designing new products.
DALL·E 2 Pricing Model & Details
DALL·E 2 operates on a pay-as-you-go basis.
The pricing for DALL·E 2 is as follows:

1024x1024 images: $0.02 per image
512x512 images: $0.018 per image
256x256 images: $0.016 per image
Top DALL·E 2 Alternatives
Bing Image Creator
Midjourney
Stable Diffusion
Leonardo AI
Craiyon
Added on November 17 2022