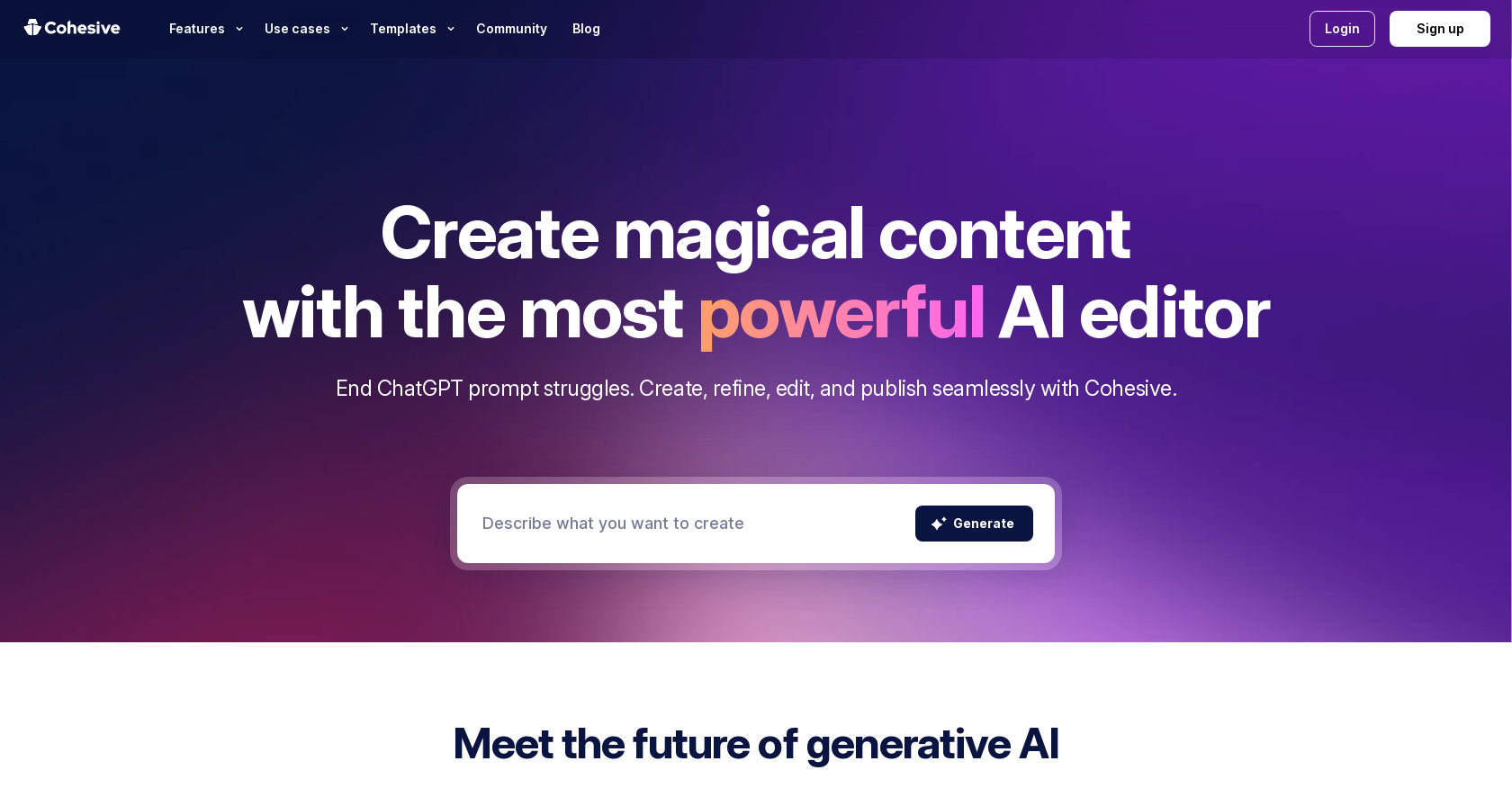 What is Cohesive?
An advanced AI editor that enhances your creative abilities and boosts your efficiency.
Tags
Last month visits
1.1M
Cohesive: The ultimate content creation platform
Are you tired of writing boring and repetitive content that doesn't engage your audience? Do you want to create high-quality and relevant content faster and easier than ever before? If so, you need Cohesive, the ultimate content creation platform that helps you bring your vision to life.
With Cohesive, you can:
Choose from over 150+ templates for any type of content, from SEO blogs to TikTok videos, song lyrics to wedding vows, and more.
Produce stunning content in minutes with the help of AI-powered suggestions and editing tools.
Collaborate with your team in real-time, share feedback, and track progress on your projects.
Customize your content with text, images, and language translations to suit your brand and audience.
Optimize your content for conversion with analytics and insights.
Cohesive is the perfect solution for anyone who wants to create engaging, relevant, and optimized content at ludicrous speed. Whether you are a marketer, a blogger, a student, or a creative professional, Cohesive will help you achieve your content goals.
Ready to get started? Sign up for Cohesive today and get a 14-day free trial. No credit card required.
Added on April 08 2023