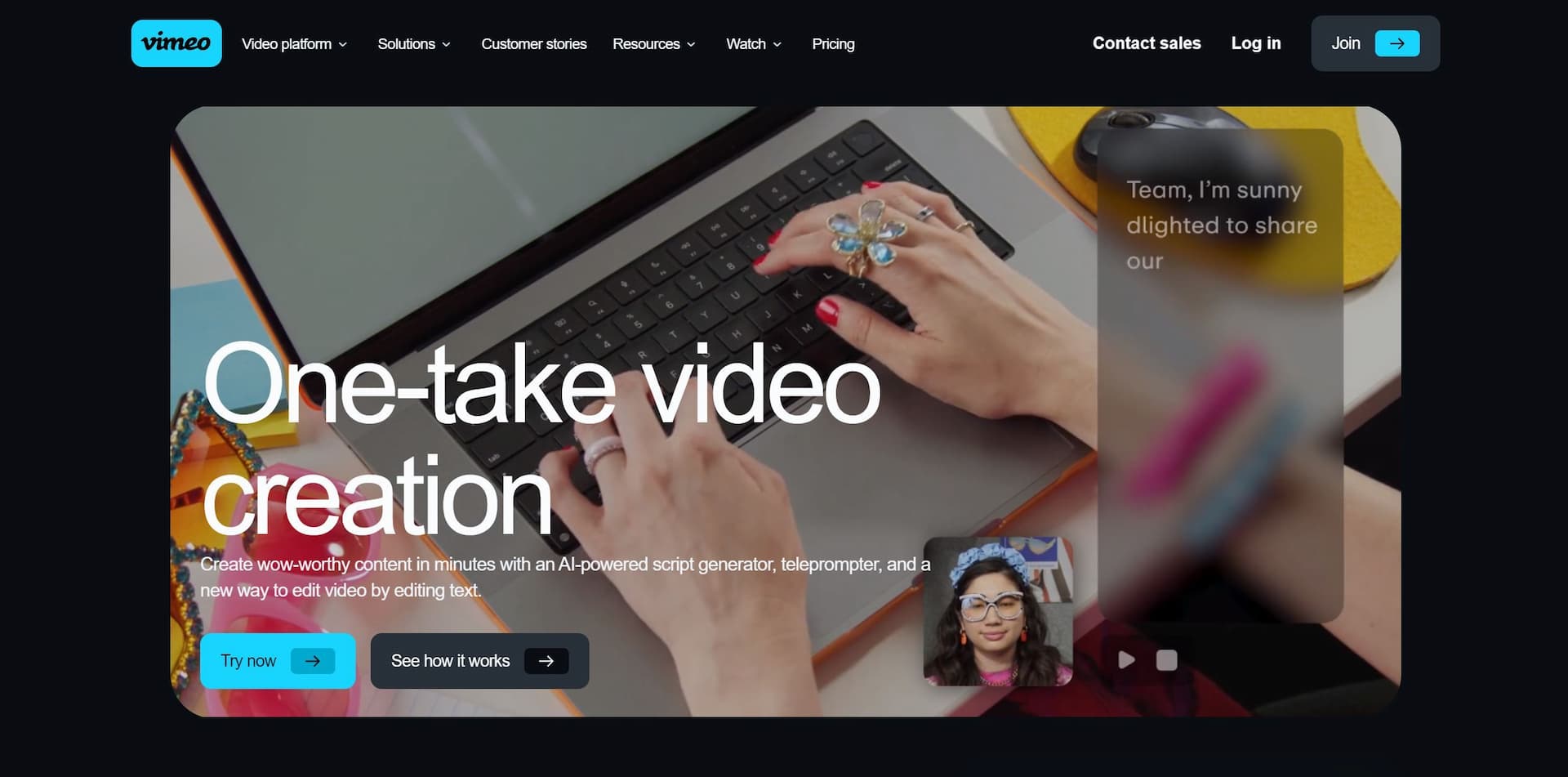 What is Vimeo AI?
This product is a comprehensive platform for creating and editing videos, which utilizes artificial intelligence to streamline the process of making videos.
Last month visits
7.4M
Vimeo One-Take Video: Product Overview
Vimeo One-Take Video is a video creation tool that leverages AI to simplify the process of making videos. It's designed for both beginners and professionals, offering a comprehensive solution to create high-quality videos in minutes.
Vimeo AI Highlights
AI-powered script generator and teleprompter.
Edit video by editing text.
Built-in, online teleprompter.
Mobile app for video business on the go.
Vimeo AI Features
Generate video scripts from scratch with AI.
Built-in, online teleprompter for guidance.
Edit video like you edit text.
AI tool identifies "ums" and pauses for removal.
Create new clips and edit footage by selecting unwanted text and hitting delete.
Mobile app to capture video, edit, and share.
Vimeo AI Use Cases
Create wow-worthy content in minutes.
Go from idea to script in seconds.
Give a perfect performance.
Save time on post-production.
Take care of all your video business—wherever, whenever.
Vimeo AI Pricing Model
Vimeo offers a free trial.
Vimeo has different plans including Starter, Standard, Advanced, and Enterprise.
Each plan is billed annually.
Vimeo AI Pricing Details
Starter: $12 per seat/month.
Standard: $20 per seat/month.
Advanced: $65 per seat/month.
Enterprise: Custom pricing.
Top Vimeo AI Alternatives
YouTube
PeerTube
Odysee
LBRY
StreamingVideoProvider
Wistia
Loom
Zight
Vidyard
Added on September 06 2023