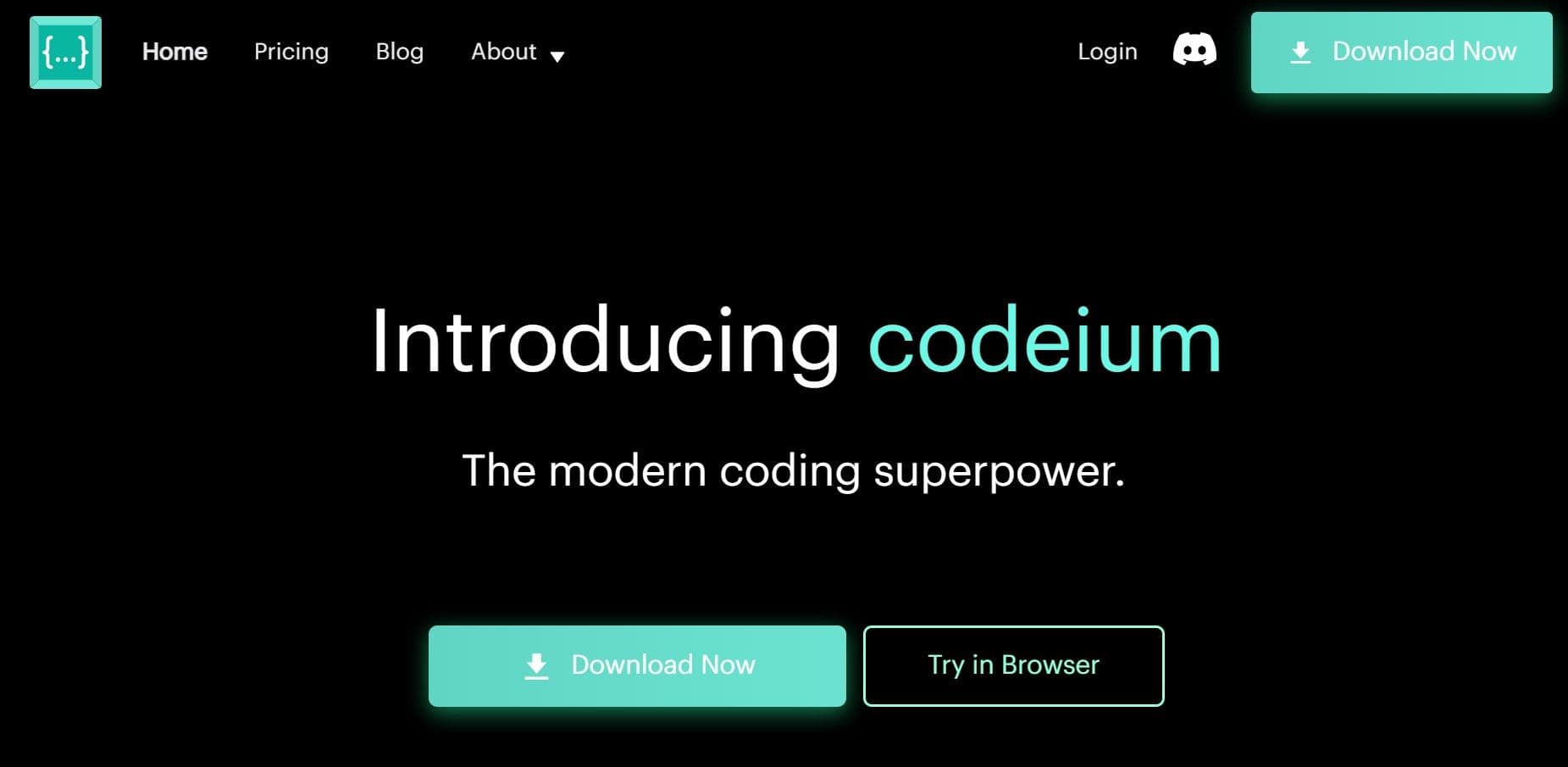 What is Codeium?
A toolkit powered by artificial intelligence that enhances code acceleration, enabling users to code more intelligently and efficiently rather than exerting excessive effort.
Tags
Last month visits
610.6K
Codeium: The AI coding assistant that works with your favorite languages and editors
Codeium is a free and powerful AI coding assistant that helps you write code faster and better. Codeium integrates with your favorite languages and editors, and provides features such as autocomplete and search. Whether you are a beginner or a professional, Codeium can boost your productivity and creativity.
Some of the features of Codeium are:
In-house models and infrastructure: Codeium is not just another API wrapper. It uses its own AI models and infrastructure to provide high-quality and secure code suggestions.
Extensions in all your IDEs: Codeium supports over 70 languages and 40 editors, and more are added every week. You can use Codeium in your preferred environment without any hassle.
Autocomplete and Search: Codeium can autocomplete your code as you type, or search for relevant code snippets from a large database. You can also use natural language queries to find the code you need.
Free online playground: You can try Codeium for free in the online playground, where you can see how it works without signing up. You can also share your code with others or download it for later use.
No legal risks: Codeium does not train on nonpermissive code, such as GPL-licensed code, unlike Github Copilot. This protects you from potential legal issues when using Codeium-generated code.
Codeium is free for individuals, and there is no catch. You can use Codeium without compromising your personal data or privacy. Codeium also offers flexible deployments and self-hosting options for enterprises. If you want to learn more about Codeium, you can visit their website or contact them.
Added on December 18 2022