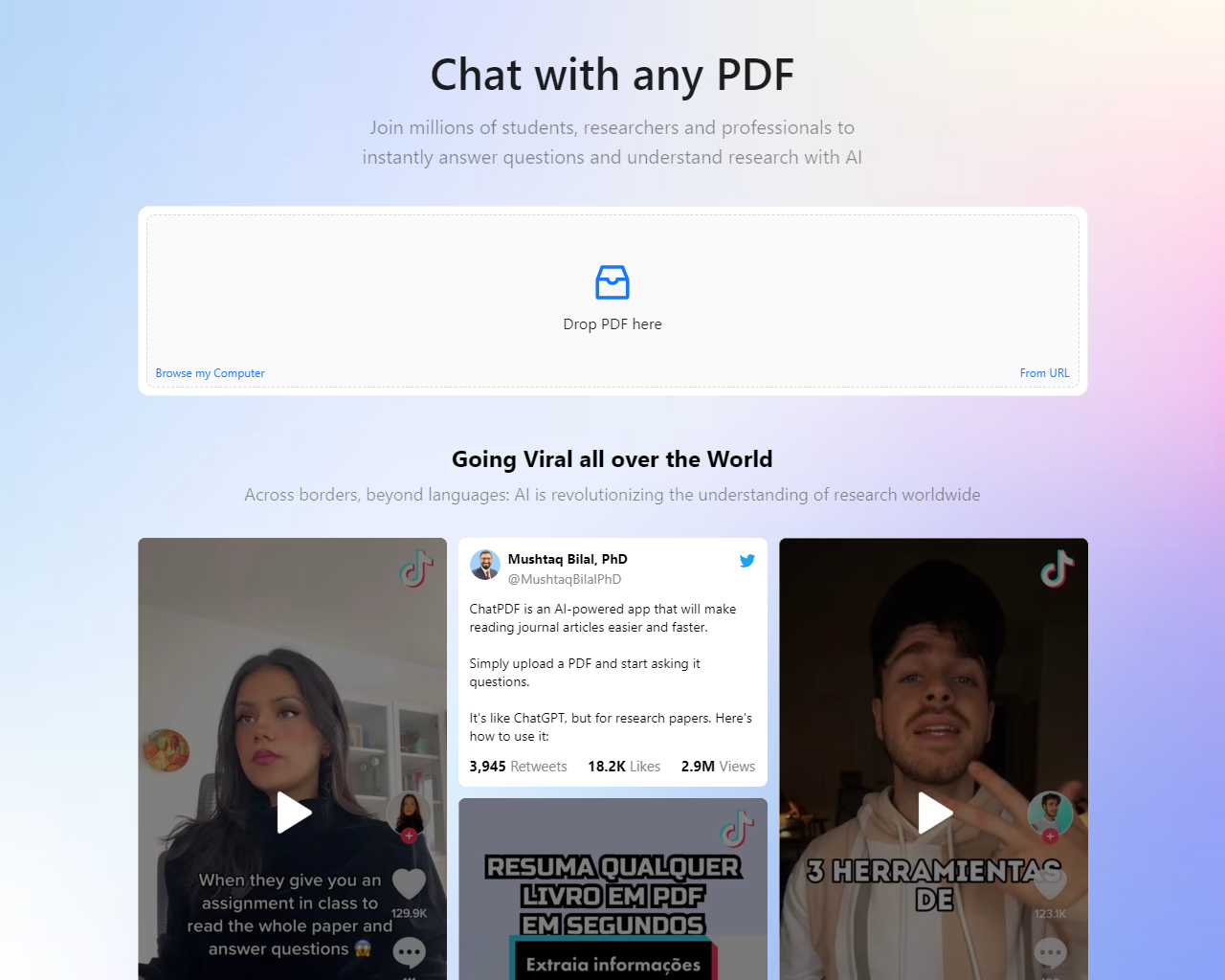 What is Chatpdf?
ChatPDF: AI Chatbot for Real-Time PDF Interaction and Summarization
Last month visits
6.9M
ChatPDF Introduction
ChatPDF is a free AI tool that can summarize, answer questions, analyze, and translate PDFs. It was created to help users save time and effort when reading PDFs by providing a chat-based interface that is easy to use.
Features
AI-Powered Chatbot: ChatPDF is an AI-powered chatbot that can summarize, answer questions, analyze, and translate PDFs.
Real-Time Interaction: ChatPDF provides a chat-based interface that allows you to interact with your PDFs in real-time.
PDF Summarization: ChatPDF can summarize lengthy PDFs, making it easier to read and understand the content.
Question Answering: ChatPDF can answer any questions you may have about the PDF, providing page references for where it got its answers.
PDF Analysis: ChatPDF can analyze PDFs for quick extraction of specific text or paragraphs.
Translation: ChatPDF can translate PDFs into different languages.
Pricing
ChatPDF offers a variety of flexible pricing plans to accommodate users with diverse needs. Here are the available plans:
Free Plan: Access core features and a limited number of PDF interactions per month at no cost.
Pro Plan: Enjoy unlimited PDF interactions, advanced customization options, and priority support for a monthly subscription fee of $5.
Enterprise Plan: Tailor-made solutions for businesses and organizations with specific requirements, such as custom integrations, dedicated support, or API access.
Added on October 01 2023